Lean lines, refined minimalism, sophisticated components.
Best of NeoCon

Silver Award | Furniture Systems

Interior Design Magazine

Best of Year Honoree | Contract Casegoods
Beautiful solutions for private, open, and collaborative space. LEX is lean lines and refined minimalism. With a variety of sophisticated components, inherent flexibility, and limitless scalability, LEX is a seamless experience for the unified office.
The LEX office is minimal, utilitarian, timeless. Patented thin shelves are amazingly robust and light in scale. Beautifully-proportioned casework is built for performance and enduring appeal. LEX is light, lean, luxurious.
LEX is more.
Patent US9955787B2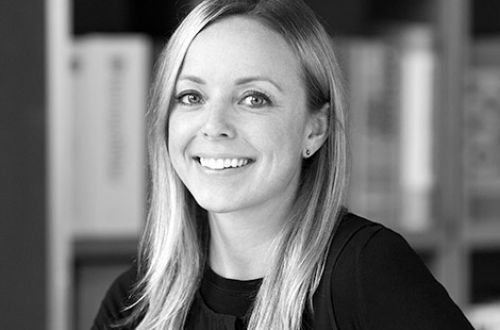 STUDIOS Architecture
STUDIOS Architecture is one of the world's leading designers of workplaces with a nearly 30-year history of creating innovative, award-winning headquarters for leading corporations. A 2014 recipient of the Good Design is Good Business Lifetime Achievement Award from Architectural Record, STUDIOS first made their mark with bold, experimental designs for early high-tech companies in Silicon Valley. Today, STUDIOS continues to revolutionize workplace design with game-changing offices for world-class organizations.
The firm has extended its expertise beyond architectural and interior design with LEX. Erin Ruby, while Associate Principal in STUDIOS' New York office, led the development of LEX, bringing her design savvy, as well as her real-world experience designing corporate, media, financial, and law firm headquarters.
Materials
Wood
|
Premium veneers are sequence-matched and balanced by skilled artisans one-office-at-a-time for the best, most beautiful veneer match possible. Our durable, Certified Green polyurethane finishes are formulated for clarity and depth to enhance the natural beauty of wood.
Chemcolor
|
Chemcolor delivers rich, beautiful color in solid hues or metallic tones. Chemcolor is environmentally conscious and MAS Certified Green, just like our wood finishes. We'll also match your favorite color on any order, just ask.
Backpainted Glass
|
Beautiful and durable, backpainted glass can be specified in a polished (glossy) or etched (satin) surface finish. We'll also match your desired color for any project, just ask.
FENIX NTM
|
FENIX NTM is an innovative material utilizing nanotechnology and advanced acrylic resins. With low light reflectivity, its surface is anti-fingerprint with a very pleasant soft touch. This durable finish is available on composite resin table tops. Please contact HALCON for additional FENIX NTM finishes.
Resources
In Use