If you have any questions or comments, we'd love to hear from you. Find your local HALCON representative below, or contact us directly at our Minnesota Headquarters.

If you are interested in joining our team please visit HALCONcareers.com
for available positions.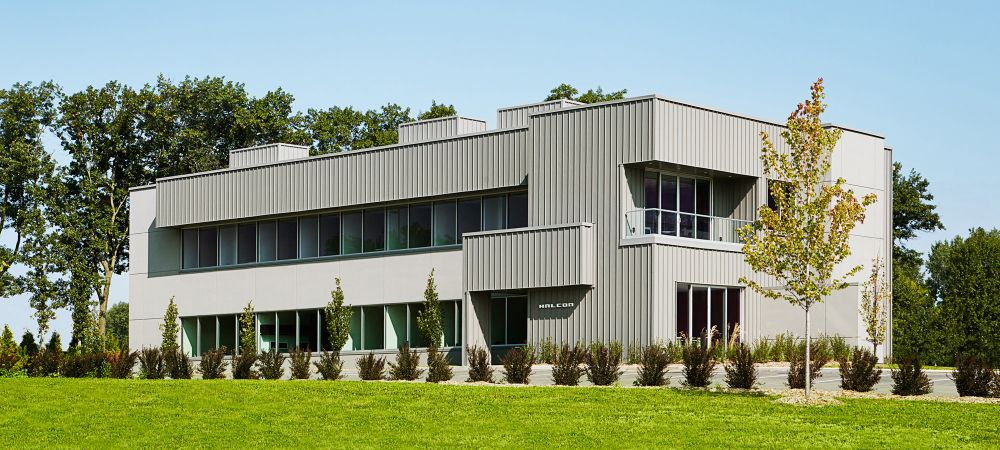 345 Rochester Medical Dr NW
Stewartville, MN 55976
P 507.533.4235
F 507.533.9349
E halcon@halconfurniture.com
Our offices are open Monday through Friday from 8am to 5pm Central Standard Time.
Find Your Local Representative and Showroom
Map Loading...
Alabama
Alaska
Arizona
Arkansas
California
Colorado
Connecticut
Delaware
Dist. of Columbia
Florida
Georgia
Hawaii
Idaho
Illinois
Indiana
Iowa
Kansas
Kentucky
Louisiana
Maine
Maryland
Massachusetts
Michigan
Minnesota
Mississippi
Missouri
Montana
Nebraska
Nevada
New Hampshire
New Jersey
New Mexico
New York
North Carolina
North Dakota
Ohio
Oklahoma
Oregon
Pennsylvania
Rhode Island
South Carolina
South Dakota
Tennessee
Texas
Utah
Vermont
Virginia
Washington
West Virginia
Wisconsin
Wyoming
International
Choose...
Flagship Showroom
Representative Showroom
International
Missouri - Eastern

GoodLINES

Amanda Nelson
P 314.313.2999
E amanda@goodlinesdesign.com


Ohio-Northern

(Including Cleveland, Columbus & Toledo)

Bodkins & Associates

6167 28th SE
Grand Rapids MI 49506

P 616.949.8845


Ann Mather
Sales Associate
P 440.465.5317
E ann@bodkinsassociates.com


HALCON Headquarters

345 Rochester Medical Dr. NW
Stewartville, MN 55976

P 507.533.4235
F 507.533.9349
E halcon@halconfurniture.com

Alberta

Matter Contract

Todd Johnson
Principal Sales Rep
P 206.650.0538
E todd@mattercontract.com


Alaska

HALCON

345 Rochester Medical Dr Nw
Stewartville,MN 55976

P 507.533.4235
F 507.533.9349
E halcon@halconfurniture.com

Idaho

HALCON

345 Rochester Medical Dr Nw
Stewartville,MN 55976

P 507.533.4235
F 507.533.9349
E halcon@halconfurniture.com

Oregon

HALCON

345 Rochester Medical Dr. NW
Stewartville, MN 55976

P 507.533.4235
F 507.533.9349
E halcon@halconfurniture.com

British Columbia

Matter Contract

Todd Johnson
Principal Sales Rep
P 206.650.0538
E todd@mattercontract.com


Montana

HALCON

345 Rochester Medical Dr Nw
Stewartville,MN 55976

P 507.533.4235
F 507.533.9349
E halcon@halconfurniture.com

Washington

HALCON

345 Rochester Medical Dr Nw
Stewartville,MN 55976

P 507.533.4235
F 507.533.9349
E halcon@halconfurniture.com

San Francisco

Connecticut

Rep|Source

88 Wareham Street,
Boston, MA 02118

P 617.443.0099


Erin Davidow
Principal
C 440.724.6043
E erindavidow@repsourcecontract.com


Kayla Metheny
Sales Associate
C 860.331.7711
E kaylametheny@repsourcecontract.com


Florida - Central//North

(Including the Panhandle, Tampa & Orlando)

Curated Co.

P 954.529.9448


Josie Alvarez
Sales Representative
P 813.385.8772
E josie@curatedco.net


District of Columbia

Nolan Brands

1025 Thomas Jefferson Street NW
Suite 145G
Washington, DC 20007

P 703.648.0848
F 703.648.0849


Barbara Nolan
Principal
P 703.648.0849 ext 12
C 703.819.2441
E barbara@Nolanbrands.com


Marie Davis
Principal
P 703.648.0849 ext 10
C 703.864.6323
E marie@Nolanbrands.com


Tracey Friedly
Sales
P 410.951.9090
C 443.280.7007
F 866-620-9091
E tracey@Nolanbrands.com


Wisconsin - Western

PrimaryDesignResource

210 North 2nd Street
Suite 103
Minneapolis, MN 55401

Sharon Dvorak
Principal
C 612.859.4486
P 612.339.3224 Ext.2
E sdvorak@pdresource.com


Wisconsin - Eastern

The Ruder Group

HALCON Showroom
222 Merchandise Mart Plaza
Suite 10-121
Chicago, IL 60654

P 312.496.3075
E info@therudergroup.com

Alyssia Magnuson
Contract Furniture and Architectural Products Representative
P 312.496.3075
E alyssia@therudergroup.com


Cedric Smith
Contract Furniture Project Manager
P 312.496.3075
E cedric@therudergroup.com


Chrissy Thompson
Principal
E chrissy@therudergroup.com


Katey Spicer
Managing Partner
E katey@therudergroup.com


West Virginia

HALCON Furniture

345 Rochester Medical Dr NW
Stewartville, MN 55976

P 507.533.4235
F 507.533.9349
E halcon@halconfurniture.com

Virginia - Northern

Nolan Brands

1025 Thomas Jefferson Street NW
Suite 145G
Washington, DC 20007

P 703.648.0848
F 703.648.0849


Barbara Nolan
Principal
P 703.648.0849 ext 12
C 703.819.2441
E barbara@Nolanbrands.com


Marie Davis
Principal
P 703.648.0849 ext 10
C 703.864.6323
E marie@Nolanbrands.com


Virginia - Southern

Nolan Brands

1025 Thomas Jefferson Street NW
Suite 145G
Washington, DC 20007

P 703.648.0848
F 703.648.0849


Juliette O'Berry
Sales Associate
P 804.564.9032
E juliette@nolanbrands.com


Vermont

Rep|Source

88 Wareham Street,
Boston, MA 02118

P 617.443.0099


Chris Bentley
Sales Associate
P 617.905.6371
E chrisbentley@repsourcecontract.com


South Dakota

PrimaryDesignResource

210 North 2nd Street
Suite 103
Minneapolis, MN 55401

Sharon Dvorak
Principal
C 612.859.4486
P 612.339.3224 Ext.2
E sdvorak@pdresource.com


South Carolina

MRG Southeast

Michael Gallery
President
C 803.600.4330
E mgallery@mrgse.com


Rhode Island

Rep|Source

88 Wareham Street,
Boston, MA 02118

P 617.443.0099


Jennifer Needham
Principal
C 617.308.1702
E enniferneedham@repsourcecontract.com


Kayla Metheny
Sales Associate
C 860.331.7711
E kaylametheny@repsourcecontract.com


Pennsylvania - Eastern

Nolan Brands

1025 Thomas Jefferson Street NW
Suite 145G
Washington, DC 20007

P 703.648.0848
F 703.648.0849


Paige Richards
Sales Representative
P 610.310.8483
E Paige@Nolanbrands.com


Pennsylvania - Western

(West of State College, Excludes State College)

Bodkins & Associates

6167 28th SE
Grand Rapids MI 49506

P 616.949.8845


Noel Bodkins
E noel@bodkinsassociates.com


Oklahoma

Carpenter-Smith Southwest

4739 Memphis Street
Dallas, TX 75207

P 214.528.6942


Cindy Carpenter-Smith
Principal
E cindy@csswinc.com


Allison Retan
Office Manager
E allison@csswinc.com


Ohio - Southern

(Including Cincinnati & Dayton)

Bodkins & Associates

6167 28th SE
Grand Rapids MI 49506

P 616.949.8845


Noel Bodkins
E noel@bodkinsassociates.com


North Dakota

PrimaryDesignResource

210 North 2nd Street
Suite 103
Minneapolis, MN 55401

Peggy Rasmussen
Sales Associate
C 612.845.8413
E prasmussen@pdresource.com


North Carolina

MRG Southeast

Michael Gallery
President
C 803.600.4330
E mgallery@mrgse.com


Michael Harris
Vice President
C 252.904.9035
E mharris@mrgse.com


Megan Weber
A&D Specialist
P 540.354.3847
E megan@mrgse.com


New York - Upstate

HALCON Furniture

345 Rochester Medical Dr. NW
Stewartville, MN 55976

P 507.533.4235
F 507.533.9349
E halcon@halconfurniture.com

New Mexico

Perspectives

P 602-321-6466
E allison@perspectivesw.com

Allison Ferraro
Principal
P 602-321-6466
E allison@perspectivesw.com


New Jersey - North

Napier Joseph McNamara

200 Lexington Avenue
13th Floor
New York, NY 10016

Halcon Showroom - Suite 1304

P 212.683.7272
F 212.683.7011


Lysa Leonello
P 631.413.2189
E lysal@njmltd.com


New Jersey - South

Barbara Nolan, Inc.

1025 Thomas Jefferson Street NW
Suite 145G
Washington, DC 20007

P 703.648.0848
F 703.648.0849


Paige Richards
Sales Associate
P 610.310.8483
E Paige@Nolanbrands.com


New Hampshire

Rep|Source

88 Wareham Street,
Boston, MA 02118

P 617.443.0099


Chris Bentley
Sales Associate
C 617.905.6371
E chrisbentley@repsourcecontract.com


Nevada - South

(Including Las Vegas)

Architype

527 W. 7th Street
Suite 801
Los Angeles, CA 90014

P 213.631.5001
F 213.884.4790


Jean-Guy Poitras
CEO / President
E jeanguy@architype.net


Pamela Adams
Senior Associate
E pamela@architype.net


Nevada - Reno Area

KNAK GROUP

101 Henry Adams Street
Suite 208
San Francisco, CA 94103

P 415.487.9900
E mike@skaarfurniture.com

Mike Skaar
Principal
P 415-487-9900
C 775-292-9200
E mike@skaarfurniture.com


Nevada - Northeastern

Design Source

623 South State Street, Suite A
SLC, UT 84111

P 801.961.8500


Austin Beaslin
Principal
P 801.865.2084
E austin@designsourceslc.com


Nebraska

GoodLINES

701 S 15th St, Suite 100
Omaha, NE 68102

Meg Krause
Sales Rep
C 402-850-0024
E meg@goodlinesdesign.com


Missouri - Western

GoodLINES

1800 Walnut Street
Kansas City, MO 64108

Kristin Goodman
P 816.777.6662
E kristin@goodlinesdesign.com


Mississippi

Main Solutions

Tommie Ford
Sales Associate
C 205.305.8102
E tford@mainsolutionsllc.com


Maryland

Nolan Brands

1025 Thomas Jefferson Street NW
Suite 145G
Washington, DC 20007

P 703.648.0848
F 703.648.0849


Tracey Friedly
Sales
P 703.951.9090
C 443.280.7007
F 866.620.9091
E tracey@Nolanbrands.com


Maine

Rep|Source

88 Wareham Street,
Boston, MA 02118

P 617.443.0099


Chris Bentley
Sales Associate
C 617.905.6371
E chrisbentley@repsourcecontract.com


Louisiana - South

Johnson Simon Resources

7026 Old Katy Road
Suite 161
Houston, TX 77024

P 713.789.6006
F 713.789.6116
E info@johnsonsimon.com

Jim Johnson
C 281.435.4941
E jjohnson@johnsonsimon.com


Jeff Simon
C 281.682.5113
E jsimon@johnsonsimon.com


Amanda Benson
C 832.607.6849
E abenson@johnsonsimon.com


Louisiana - North

Carpenter-Smith Southwest

4739 Memphis Street
Dallas, TX 75207

P 214.528.6942


Cindy Carpenter-Smith
Principal
E cindy@csswinc.com


Allison Retan
Office Manager
E allison@csswinc.com


Kentucky

Bodkins & Associates

6167 28th SE
Grand Rapids MI 49506

P 616.949.8845


Noel Bodkins
E noel@bodkinsassociates.com


Kansas

GoodLINES

Kristin Goodman
P 816.777.6662
E kristin@goodlinesdesign.com


Iowa

GoodLines

Kristin Goodman
Owner
P 816.777.6662
E kristin@goodlinesdesign.com


Indiana

Bodkins & Associates

6167 28th SE
Grand Rapids MI 49506

P 616.949.8845


Noel Bodkins
E noel@bodkinsassociates.com


Hawaii

Knak Group

P 415.487.9900


Mike Skaar
E mike@knakgroup.com


Washington, DC

Barbara Nolan, Inc

1025 Thomas Jefferson Street NW
Suite 145G
Washington, DC 20007

Caribbean Area & Bermuda

Curated Co.

Julia Melhauser
Owner/ Founder
P 954.529.9448
E julia@curatedco.net


Ontario & Quebec

Garcia Rep Group

1390–1392 Dufferin Street
Toronto, Ontario
M6H 4C8

P 416.688.9562


Nathaniel Garcia
Principal
P 416.688.9562
E nathaniel@garciarepgroup.com


HALCON International

HALCON

345 Rochester Medical Dr. NW
Stewartville, MN 55976

P 507.533.4235
F 507.533.9349
E halcon@halconfurniture.com

Delaware

Nolan Brands

1025 Thomas Jefferson Street NW
Suite 145G
Washington, DC 20007

P 703.648.0848
F 703.648.0849


Paige Richards
Sales Representative
P 610.310.8483
E Paige@Nolanbrands.com


Arkansas

Carpenter-Smith Southwest

4739 Memphis Street
Dallas, TX 75207

P 214.528.6942


Cindy Carpenter-Smith
Principal
E cindy@csswinc.com


Allison Retan
Office Manager
E allison@csswinc.com


Arizona

Perspectives

P 602-321-6466
E allison@perspectivesw.com

Allison Ferraro
Principal
P 602-321-6466
E allison@perspectivesw.com


Alabama

Main Solutions

Tommie Ford
Sales Associate
C 205.305.8102
E tford@mainsolutionsllc.com


Utah

Design Source

623 South State Street, Suite A
SLC, UT 84111

Austin Beaslin
Principal
P 801.865.2084
E austin@designsourceslc.com


Wyoming

STIR

1825 Lawrence St, Floor 2
Denver, CO 80202

P 303-733-0404


Tina Turner
E tina@stirdenver.com


Texas - South

(Houston, Austin, San Antonio, Corpus Christie, Rio Grand Valley)

Johnson Simon Resources

7026 Old Katy Road
Suite 161
Houston, TX 77024

P 713.789.6006
F 713.789.6116


Jim Johnson
Principal
P 281.435.4941
E jjohnson@johnsonsimon.com


Jeff Simon
Principal
P 281.682.5113
E jsimon@johnsonsimon.com


Sharon Parker
A&D Manager
P 713.557.0789
E sparker@johnsonsimon.com


Georgia

Main Solutions

1231 Collier Road, Suite A
Atlanta, GA 30318

P 678.244.8100
F 678.244.8088


Richard Proffitt
Principal
E rproffitt@mainsolutionsllc.com


Melissa Schubring
Director of Operations
P 678-244-8100
E mschubring@mainsolutionsllc.com


Lynn Bollins
Director of Sales
P 404.775.6881
E lbollins@mainsolutionsllc.com


Kelsey Pavesich
Sales Associate
P 630-272-5003
E Kpavesich@mainsolutionsllc.com


Michigan

Bodkins & Associates

6167 28th SE
Grand Rapids MI 49506

P 616.949.8845


Noel Bodkins
Principal
E noel@bodkinsassociates.com


Colorado

STIR

1825 Lawrence St, Floor 2
Denver, CO 80202

P 303.733.0404


Tina Turner
E tina@stirdenver.com


Florida - South

(South & Southwest Florida, Jacksonville, The Islands)

Curated Co.

P 954 529 9448


Julia Melhauser
Owner/Founder
P 954 529 9448
E julia@curatedco.net


Massachusetts

Rep|Source

88 Wareham Street,
Boston, MA 02118

P 617.443.0099
E halcon@halconfurniture.com

Jennifer Needham
Principal
C 617.308.1702
E jenniferneedham@repsourcecontract.com


Chris Bentley
Sales Associate
P 617.905.6371
E chrisbentley@repsourcecontract.com


Tennessee

Main Solutions

Tim Butler
Sales Associate
C 615.479.4950
E tbutler@mainsolutionsllc.com


Texas - North

(Dallas)

Carpenter-Smith Southwest

4739 Memphis Street
Dallas, TX 75207

P 214.528.6942


Cindy Carpenter-Smith
Principal
E cindy@csswinc.com


Allison Retan
Office Manager
E allison@csswinc.com


Illinois - Northern

The Ruder Group

222 Merchandise Mart Plaza
Suite 10-121
Chicago, IL 60654

P 312.496.3075
E info@therudergroup.com

Carrie Hahn
Contract Furniture and Architectural Products Representative
P 312.608.5349
E carrie@therudergroup.com


Cedric Smith
Contract Furniture Project Manager
E cedric@therudergroup.com


Brad Scelfo
Partner
P 312.496.3075
E brad@therudergroup.com


Chrissy Thompson
Principal
E chrissy@therudergroup.com


Katey Spicer
Managing Partner
E katey@therudergroup.com


Jaclyn Lash
Project Manager
E jaclyn@therudergroup.com


Minnesota

PrimaryDesignResource

210 North 2nd Street
Suite 103
Minneapolis, MN 55401

P 612.339.3224
E info@pdresource.com

Sharon Dvorak
Principal
C 612.859.4486
P 612.339.3224 Ext.2
E sdvorak@pdresource.com


Peggy Rasmussen
Sales Associate
C 612.845.8413
E prasmussen@pdresource.com


New York

Napier Joseph McNamara

New York Design Center
200 Lexington Avenue
13th Floor
New York, NY 10016

P 212.683.7272
F 212.683.7011


Casey McNamara
President
E caseym@njmltd.com


Gary Canning
Principal
E garyc@njmltd.com


Amy Roy
Partner
E amyr@njmltd.com


Caroline Mattar
Partner
E carolinem@njmltd.com


Tony Kushner
Showroom Manager
E tonyk@njmltd.com


Arleen Hoffman
Customer Service
E arleenh@njmltd.com


Tonina Riviello
Customer Service
E toninar@njmltd.com


California - Northern

Knak Group

San Francisco Design Center
The Galleria
101 Henry Adams Street, No.208
San Francisco, CA 94103

P 415.487.9900


Mike Skaar
C 415-948-9800
E mike@knakgroup.com


Costa Panagopoulos
E costa@knakgroup.com


California - Southern

Architype

527 W. 7th Street, Suite 801
Los Angeles, CA 90014

P 213.631.5001
F 213.884.4790


Jean-Guy Poitras
CEO / President
E jeanguy@architype.net


Pamela Adams
Senior Associate
E pamela@architype.net


Illinois - Southern

GoodLINES

Kristin Goodman
Owner
P 816.777.6662
E kristin@goodlinesdesign.com

Showroom
88 Wareham Street,
Boston, MA 02118
P 617.443.0099

Showroom
1025 Thomas Jefferson Street NW
Suite 145G
Washington, DC 20007
P 703.648.0848
F 703.648.0849
Showroom
HALCON DC
1025 Thomas Jefferson Street NW
Suite 145G
Washington, DC 20007
P 703.648.0848
F 703.648.0849
Showroom
GoodLINES
1800 Walnut Street
Kansas City, MO 64108
Showroom
1025 Thomas Jefferson Street NW
Suite 145G
Washington, DC 20007
Showroom
STIR
623 South State Street, Suite A
SLC, UT 84111
Showroom
Johnson Simon + HALCON
7026 Old Katy Road
Suite 161
Houston, TX 77024
P 713.789.6006
F 713.789.6116
Showroom
Main Solutions + HALCON
1231 Collier Road, Suite A
Atlanta, GA 30318
P 678.244.8100
F 678.244.8088
Showroom
Bodkins + HALCON
6167 28th SE
Grand Rapids MI 49506
P 616.949.8845

Showroom
STIR + HALCON
1825 Lawrence St, Floor 2
Denver, CO 80202
P 303.733.0404

Showroom
Carpenter-Smith Southwest + HALCON
4739 Memphis Street
Dallas, TX 75207
P 214.528.6942

Showroom
HALCON Chicago
222 Merchandise Mart Plaza
Suite 10-121
Chicago, IL 60654
P 312.496.3075

Showroom
PrimaryDesignResource + HALCON
210 North 2nd Street
Suite 103
Minneapolis, MN 55401
P 612.339.3224

Showroom
HALCON New York
New York Design Center
200 Lexington Avenue
13th Floor
New York, NY 10016
P 212.683.7272
F 212.683.7011
Showroom
Knak Group + HALCON
San Francisco Design Center
The Galleria
101 Henry Adams Street, No.208
San Francisco, CA 94103
P 415.487.9900

Showroom
Architype + HALCON
527 W. 7th Street, Suite 801
Los Angeles, CA 90014
P 213.631.5001
F 213.884.4790